SSD Data Recovery for All Brands.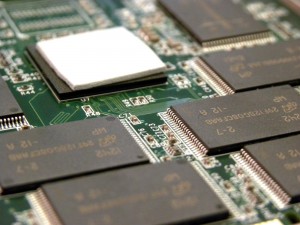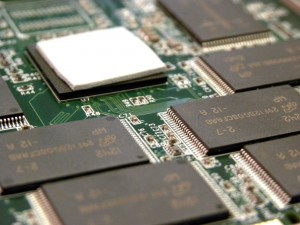 Solid-state drive (SSD) technology has progressed in terms of reliability, but it's far from perfect. When you can't read files on your device, you need an SSD data recovery company that understands the complex architecture of the format – and for the best results, your case needs experienced engineers and state-of-the-art technology.
Datarecovery.com has offered services for solid-state drives since 1998, and we can capably recover data from modern consumer devices and legacy media after any type of failure. All of our laboratories are fully outfitted for solid-state drive recovery including different interfaces and form-factors such as SATA, mSATA, M.2, PCIe, etc.
Call 1.800.237.4200 to get started or learn more about our process below.


Our Process for SSD Data Recovery
SSD data recovery is very different from hard drive data recovery and requires completely different tools.  Whereas hard drives store information on magnetic materials that physically move, solid state drives don't have  any moving parts.  They're much faster than hard drives, but they're also subject to memory wear and physical damage.  This means that while SSD is reliable, it's not perfect, and engineers need to use a specialized process to recover corrupt or deleted files.
The basic process for SSD data recovery starts with an evaluation. We provide a free price quote, which ranges depending on several factors. The most important factor is whether the case is considered a Level 1 or Level 2 recovery:
Level 1 Solid-State Drive Recovery – At this level, the SSD may require minimal physical repairs, but most repairs will involve the firmware of the drive (accessed using hardware developed within Datarecovery.com's research laboratory). We may also be able to access the SSD and fix corrupt files with software. We perform an image of the drive using the drive's intact controller, but we do not remove the chips that store information (the flash chips).
Level 2 Solid-State Drive Recovery – These are more severe recoveries with noticeable physical damage or electronic damage. We will need to remove the memory chips, create a raw dump of each individual chip, and then apply the wear-level algorithm, which the SSD uses to prevent premature memory wear (more information on wear leveling can be found on this Wikipedia page). We usually identify data structures to determine the wear-leveling algorithm; this is often a very difficult process, but our success rates are still high.
In either case, we will use special tools and software to read the information and to create a usable copy of any files on the device. It is important to note that most solid-state drives do not have user-serviceable components, and we strongly recommend sending any damaged SSD to a qualified data recovery center.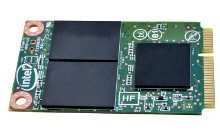 Common SSD failure symptoms include slow transfer rates, repeated file access issues, file corruption, and a large number of bad sectors. Solid-state drive issues are often progressive, which means that they become worse as the drive continues to operate. Because of this, we do not recommend running data recovery software on an SSD. You should shut your drive off if you encounter any of these issues or if you lose data due to file deletion or software error.
Our SSD data recovery services feature:
Support for All Solid-State Drives – Datarecovery.com offers services for both SATA and PCI Express-based solid state drives from Samsung, Crucial, Intel, Toshiba/OCZ, Kingston, and dozens of other manufacturers. We also offer services for traditional hard drives and hybrid HDD-SDD devices.
Priority Options – Get your data back on your schedule. We provide options for every budget including an emergency service, available 24 hours a day, 365 days a year, and our team can help you choose an appropriate service level for your case.
Superior Technology and Excellent Success Rates – We can efficiently repair physical, electronic, or logical damage, and our research and development team regularly introduces new technologies for various SSD devices. Datarecovery.com offers the highest success rates available anywhere.
Better Security Through Department of Defense Standards – By following the Department of Defense (DOD) regulations for information storage and access management, we protect your privacy at all times.
Guaranteed Results – Datarecovery.com's exclusive no data, no charge policy ensures that if your requested files aren't recovered, you do not pay a service charge. Call our customer service team for more information.
Don't trust your data to an inexperienced company.  Because SSD technology is manufacturer specific, you need a data recovery company that has experience with your exact device.
Datarecovery.com offers the best solutions for SSD data recovery, and since 1997, we have maintained a full R&D department in order to treat every case effectively. Our teams understand the intricacies of SSD technology, and we're ready to provide an accurate quote for your case through a free evaluation.
Call us today at 1.800.237.4200 to set up a free quote or for more information.