SAN Data Recovery Services from Datarecovery.com.


Datarecovery.com's SAN services have been developed through combined decades of experience, innovative and highly successful methods, and the highest standards of excellence in the industry.
Every Storage Area Network (SAN) ultimately depends on physical media, and machines eventually break down. When multiple disks in your SAN fail simultaneously, you can lose access to databases, email servers, or any other files that your enterprise depends on. Call our team at 1.800.237.4200 to discuss options today.
Factors That Affect SAN Recovery and Repair 
The great strength of a SAN — universal access to shared storage — also produces great vulnerability, even with redundant protections. Multilevel SAN failures prevent access to databases or even boot configuration data for entire operations.
When your SAN fails, turn to the experts at Datarecovery.com. Our specialists can recover the data from your SAN reliably, and industry-leading turnaround times give you the confidence you need to develop an effective disaster recovery plan.
Despite multiple levels of redundancy and reliable backup systems, SANs still crash, losing crucial data in the process. Common SAN failures result from a variety of faults, including:
Simultaneous Drive Crashes –

  

SAN hard disks are especially vulnerable after stress on the system, which can increase the chances of multiple hard disk failures.
Physical Damage –

SAN hardware is as vulnerable to fire, water, and smoke damage as any disk drive. Even in the event of such a catastrophe, it may be possible to restore data from damaged disks.   
Independent Hardware Failure –

SAN systems include servers, storage media, network switches, and lots of cabling. Physical defects in any of these components can interrupt service, sometimes bringing down the entire system.     
Make a plan for possible SAN failure. As companies generate more and more data, storage will become increasingly valuable. According to recent market research, SANs will become a leading storage solution for enterprises the world over, with a projected 51.3 percent increase between 2015 and 2020.
Read about the features of our SAN data recovery services below or call 1.800.237.4200 to get started.
Single Point Of Contact
Know who you'll be speaking to every time you pick up the phone. A dedicated customer service contact will know the details of your case and be ready to answer your questions.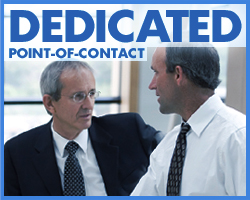 Anytime Updates™
Any time you need to know the status of your case, day or night, Datarecovery.com has a way to find out.
We offer 24/7 online instant updates system which allows you to see engineering notes as they're updated. You can also get more information at any time by calling your dedicated representative.
Experience
Since our inception in 1997, Datarecovery.com has offered recovery services for all types of storage area networks. Our specialized engineers have worked with all types of SAN failure (including dozens of different setups, makes, and models) for years, and not just standard RAID arrays or hard drive cases. You can be sure that the engineers working on your case are aware of the care and attention to detail that SANs require.
Security
Our laboratories utilize Department of Defense quality standards to ensure that your data stays secure. Nondisclosure agreements are also available upon request.

A Better Process for SAN Data Recovery
Call to speak to a SAN engineer, who will let you know how set up remote access to your network. We will also provide you with quotes for the evaluation and recovery at this time.
Your situation will be evaluated and a turnaround time will be estimated. All SAN recoveries are automatically treated as high priorities, and recovery is automatically expedited.
Our engineers work to recover your data. Data can be restored to any remote-accessible medium.
100% of all SAN devices are treated with nondestructive methods, and as with all of our services, if we can't recover the information you need there is no fee for the recovery.
For more information, call Datarecovery.com now at 1.800.237.4200.