Data recovery can be expensive, and many computer users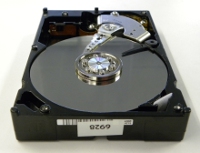 look for ways to offset the expense. Some insurance policies will pay for part or all of the cost of a professional data recovery service, but data loss coverage falls into a grey area on many policies.
As with any insurance issue, the best way to determine whether or not you have coverage is to speak with your insurance agent. However, there are a few general tips to keep in mind. Here's what you need to know.
Homeowner's Insurance and Rental Insurance – Most homeowner's insurance policies will not cover data recovery, but some policies include coverage for intellectual property such as pictures. The recovery of financial documents — such as tax records — can also be covered in certain cases. The nature of the accident may play a role in the insurance claim decision. For instance, if the computer is damaged in a natural disaster or fire, coverage may be more likely, especially if you can obtain documentation from the data recovery company that explains the cause of data loss.
Likewise, if you store business-related documents on your computer, you may be covered by your business's insurance plan (see below). Some homeowner's policies also offer separate data recovery riders.
Business Insurance – As with homeowner's insurance, business insurance will sometimes cover data recovery claims under intellectual property coverage. Data recovery services may be covered by liability insurance if you lose files that are valuable to another party. However, many newer business insurance policies carry a specific exclusion against this type of claim.
If you are unable to handle day-to-day tasks due to data loss — for instance, if a server goes down or if you cannot provide a customer with services — you may be able to submit a claim as an Interruption of Business.  Even if the actual data recovery services are not covered, the interruption of business claim may help you budget the expense.
Electronic Data Loss Insurance – This is the most surefire coverage option for businesses. Electronic data loss insurance is configured specifically for businesses that rely on data, and it almost always covers unexpected data loss (some policies may not cover incidents that occur due to user error, so be sure to research carefully before you buy).
This insurance may also cover the costs associated with downtime that occurs due to data loss. However, unless explicitly stated otherwise, it will not cover liabilities to third parties.
Should I Buy Separate Data Recovery Coverage from a Third Party?
You can buy data loss coverage from several sources other than insurance companies, but there are a few caveats to keep in mind.
We don't recommend insurance policies sold by data recovery companies, as they come with a major conflict of interest. The data recovery provider has an incentive to call the case unrecoverable, since they will usually only need to refund the cost of the policy (somewhere from $50-150 on average). A data recovery attempt could cost several hundred dollars, so engineers will often feel compelled to call the case unrecoverable as quickly as possible in order to avoid losses.
We also don't recommend data recovery insurance programs offered by hard drive manufacturers, since they may restrict your recovery options significantly — most manufacturers won't let you choose your data recovery firm. The required company's capabilities might not cover your situation or media type, lessening your chance at recovery.
However, electronic data loss insurance is well worth the money for businesses, and general business and homeowner's insurance coverage can pay for recovery in some situations. As a recognized leader in the field, datarecovery.com can also provide detailed letters to insurance providers identifying the cause of data loss and the nature of the requested data. For more information, call us today at 1-800-237-4200.