Windows 10 was released earlier this week and almost immediately set Internet traffic records, despite a staggered roll-out.
In our experience, the new operating system works pretty well, and we've only encountered a few minor bugs (a couple of issues are to be expected with any major software upgrade). We're loving some of the new features, and it seems to run very quickly.
However, we've also received a few cases from clients who overwrote their data during the Windows 10 installation process, and we're guessing that you're not reading this article for our review of the software.
We want to be clear: it is certainly possible to install Windows 10 without deleting your data. The process can be risky, however, if you don't have much experience with operating system upgrades or if you're running an older computer.
Here's what you need to know: if you have Windows 7 or Windows 8, the new version should integrate seamlessly without preventing access to any of your old files or settings. In other words, you should be able to upgrade to Windows 10 without losing applications, games, documents, pictures, and anything else you're keeping on your hard drive.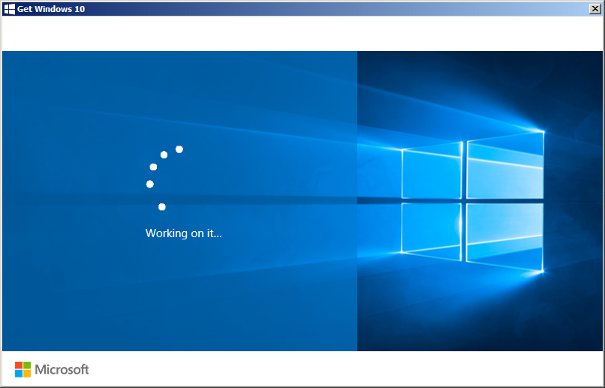 There are, of course, a few caveats
If you upgrade from Windows Vista to Windows 10, you

will

lose data. You will need to perform a "clean" installation in order to perform this upgrade, so you'll lose everything on your hard drive.
Be careful when selecting installation settings. The Windows 10 installation process is pretty foolproof, but make sure to read each screen carefully. Don't perform a clean installation by mistake! We'll have a full guide to safe Windows 10 installation up within the next few days, and we'll link it from this article when it's available.
You still need to back up your data before upgrading to Windows 10. Microsoft recommends a full backup of everything on your hard drive, and we'll go a step further by recommending a secondary backup in case your primary backup fails.Make sure to check your backup thoroughly before beginning the install. Open a few files to ensure that the backup processed correctly, or you might suddenly find out that your backup failed — after you've already installed Windows 10.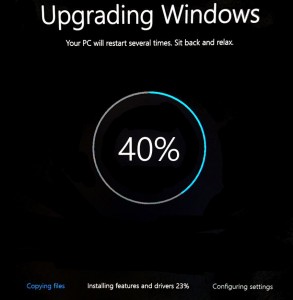 Ready for the good news? Windows 10 installation is quick, simple, and straightforward, so you shouldn't anticipate any issues if you've read through the tips above. If an issue does occur, we can help out.
We've already ran a few test scenarios, and we offer Windows 10 data recovery for computer users who accidentally delete data during the install. With ISO 5 cleanroom technology, we can safely handle any case, even if your hard drive fails catastrophically during installation, so give us a call at 1-800-237-4200 if you need any help. We offer free evaluations for all personal computers.
With that being said, we'd rather help you avoid Windows 10 installation issues in the first place. Back up your data! It only takes a few minutes, and it's certainly worth the effort.
Summary

Article Name
Will Installing Windows 10 Delete My Data?
Description
Learn how to protect your data when installing Windows 10.
Author