With help from Datarecovery.com, an award-winning filmmaker and television producer has digitized some of his earliest work — including a rare 1979 interview with Chris Frantz, then-drummer for the Talking Heads.
Greg Crutcher has had a storied career, serving as producer or director on six cable network series and nine specials. His credits include directing CMT Showcase for Country Music Television (CMT), Billy Ray Cyrus: I Give My Heart to You for TNN, and more than 100 music videos for legendary musicians such as Garth Brooks, Travis Tritt, and Steven Curtis Chapman. 
Much of Crutcher's work can be found on YouTube — but not all of it. In late 2022, Crutcher set out to digitize eight Sony U-Matic ¾-inch tapes from the beginning of his career. He'd worked as a reporter for several local stations in Kansas and Missouri in the late 1970s.
"The tapes were from my first two jobs in television," Crutcher says. "I was a news reporter, feature reporter, and I also produced weekend shows. [The tapes] had been sitting in a box for years — I took them with me every time I moved, but I never did anything with them. 
After retiring, Crutcher decided to begin working on a memoir. He realized that the tapes contained an important part of his production legacy.
"I thought it would be interesting just to see what I looked like back then — and maybe I'd find something that I could write about."
Crutcher looked for a video digitization firm with U-matic experience.
"These were working tapes that had probably been recorded over multiple times, and they'd decayed for 40-something years," Crutcher explains. "The condition worried me. I wanted to find someone who really knew what they were doing."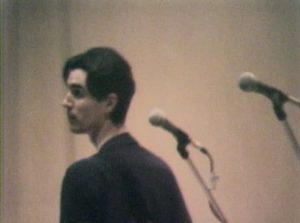 "I looked all over the internet — I was afraid someone would put [the tapes] in a machine and they'd snap, or the tapes would gunk up the heads on a video deck." 
While looking for a provider, Crutcher found Datarecovery.com and filled out an info request form. 
"Someone called me back immediately," he says. "The thing I was most impressed by is how everyone seemed so eager to help."
When he explained his concerns, he was put in contact with Datarecovery.com CEO Ben Carmitchel.
"I got a feeling that he really knew what he was doing."
When Crutcher's tapes arrived at the laboratory, the engineers went to work, repairing the degraded media and using several U-matic tape decks to obtain the best possible quality.
"I called for an update, and [Datarecovery.com] already had some of the videos ready," Crutcher says. "Ben went way above and beyond. He edited footage together to bypass gaps in the tapes, which made it easier for me to have a final, finished product."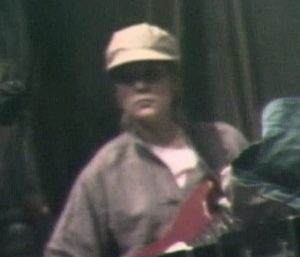 While the digitization process was mostly straightforward, oxide loss had affected some of the tapes, diminishing their audio quality. 
"There were a few audio problems," Crutcher says. "A producer I used to work with had a motto: 'Audio will always bite you. But I knew the audio was there, it was just not getting through."
By treating the tapes in a specialized environment with controlled heat and humidity, Datarecovery.com was able to restore most of the missing audio.
"We noticed the issue during one of the early transfers and quickly made adjustments," Carmitchel explains. "With older tapes, you might not get a second chance to digitize, so the first attempt is extremely important."
Datarecovery.com restored the videos, which included an interview with Chris Frantz of the Talking Heads.
We asked Crutcher for his opinion of the footage.
"It hurts, because I asked such stupid questions," Crutcher says with a laugh. "I was just trying to explain to a general audience in rural Kansas — who the Talking Heads were and why they were important. But I was a fan — I'd seen them at CBGBs in New York in the mid-70s." 
Crutcher has some advice for other video professionals with decades-old U-matic tapes: If the footage is important, digitize it. 
"At the time, broadcasters were concerned with reporting the news, not creating history," he says. "Most TV news operations had very little archiving, so it was up to the reporter to keep the tapes of their work."
"If you're sitting on those tapes, get them to a professional," he says. "I'll be recommending Datarecovery.com to my colleagues."