Overland Storage's most famous product is the Snap Server, a high-end, fast, large capacity network attached storage device that is used in hundreds of major businesses worldwide. The company has made Snap Servers since 2008; before that time, Snap Servers were produced by companies such as Adaptec, Quantum, and Meridian.
One of the major draws of Snap Servers is their low-maintenance, dependable design. However, data recovery is still sometimes necessary when a redundant array fails due to several damaged drives, misconfiguration, or any of a number of other issues. We have provided data recovery on Snap Servers and appliances since 1998, and our engineers have worked with hundreds of the devices. Our recovery techniques on Snap Servers have revolutionized the data recovery industry, and most cases end in a full recovery of all missing or inaccessible data.
Read more about our NAS recovery service here.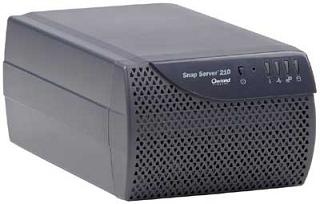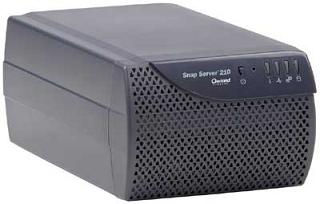 Snap & REO Server Data Recovery Procedures
The recovery process will vary depending on the model number of your Snap Server and its unique issues. When possible, our engineers use remote recovery techniques. This ensures minimal downtime, and no hard drives or hardware devices need to be shipped. In remote recovery cases, our engineers access your NAS, SAN, or RAID device on a bit level to clear data corruption and configuration issues that prevent normal operation. In most cases, the entire data recovery process is complete within a few hours, and you'll simply need to remount the device to use it. Some instances require a data transfer and reinitialization of the server; in these cases, we will require an additional server or device to transfer the recovered data before initialization. Some cases cannot be recovered remotely, as a class 5 clean room is necessary when any hard drive recovery techniques are necessary. These are treated as priorities and emergencies to minimize downtime and get your server and data operating as quickly as possible. Drives (usually not supporting hardware) will need to be shipped to one of our laboratories, where the damaged drives are repaired and cloned. The NAS or SAN is then rebuilt, and recovered data is backed up. By cloning the drives, we ensure that every method that we use for recovery is completely nondestructive and secure.
Error Messages on Snap Servers
The most common problematic error message on a Snap Server lists the date and time in the system log, followed by:
ERROR Disk Driver : Cannot Read Device 80070000 Block 2081904.
This error indicates a fatal flaw in one or more of the hard drives of the NAS. It does not, however, necessarily indicate that a hard drive has failed; corruption or electronic issues may be preventing the system from booting normally. Most NAS devices have built in redundancy, which means that failure of one hard drive is not in itself a serious issue as long as the drive is replaced quickly. However, if multiple hard drives fail or if other issues are preventing your data from being accessible, it's very important to avoid any attempt to replace failed drives. Reinitializing a failed device, whether it's a NAS, SAN, or RAID, can potentially overwrite data. Overwritten data is much more difficult to fully recover. You should immediately call a data recovery professional or Overland Storage customer service if you've seen a "Cannot Read Device" error message. Review your entire system log, and note anything unusual. The more information you're able to gather about the failure, the better the chances of a fast, inexpensive, and full recovery. Our server engineers can discuss data recovery options and provide some guidance to help you get your Snap Server running in its normal operating condition. Contact an engineer at 1.800.237.4200.
Supported Overland Storage Snap SAN, NAS, and RAID Devices
Data recovery is supported on the following servers, as well as all older servers (including Adaptec Snap Servers). If your device is not listed, it is still supported. Call us for more information.
Snap Server SAN
Snap Server NAS 650
Snap Server NAS 620
Snap Server NAS 410
Snap Server NAS 210
Snap Server NAS 110
Snap Server NAS 650 with iSCSI
Snap Server NAS 620 with iSCSI
Snap Server NAS 410 with iSCSI
Snap Server NAS 210 with iSCSI
Snap Server NAS 110 with iSCSI
REO 9100
REO 4600
REO 1550
(Note: REO devices are virtual tape libraries. We use the latest tape recovery techniques for these servers.)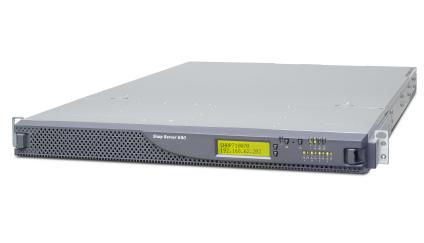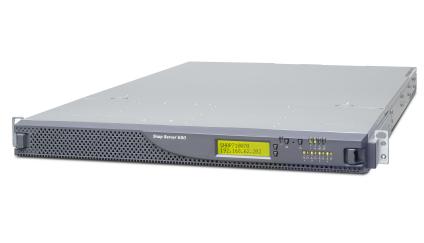 Data Recovery Tips for Snap Servers
Regardless of whether you've got a SAN, NAS, or VTL RAID, it's important to avoid overwriting any of the data on the device. As such, when multiple hard drives fail, you should avoid attempts to rebuild the server. Gather as much information as possible about symptoms leading up to the failure, as well as information about the server itself. Our engineers will need to know the file system and operating system of the device, its configuration, and a brief explanation of the failure. If you're unable to gather any of this information, a trained server engineer can help you find out more before the data recovery process begins.
To contact us, please contact us by phone or email for more information or set up a case online.
*Overland Storage and its product names are registered trademarks of Overland Storage Corporation. Overland Storage is not affiliated with Datarecovery.com, Inc. in any way. All product names, registered trademarks, and trademarks are the property of their respective owners.