Korean media giant Samsung has set a new record with their PM1643, a 30.72-terabyte solid state drive (SSD) designed for enterprise storage systems. The drive is the largest Serial Attached SCSI (SAS) solid-state drive in the world, per a press release from Samsung.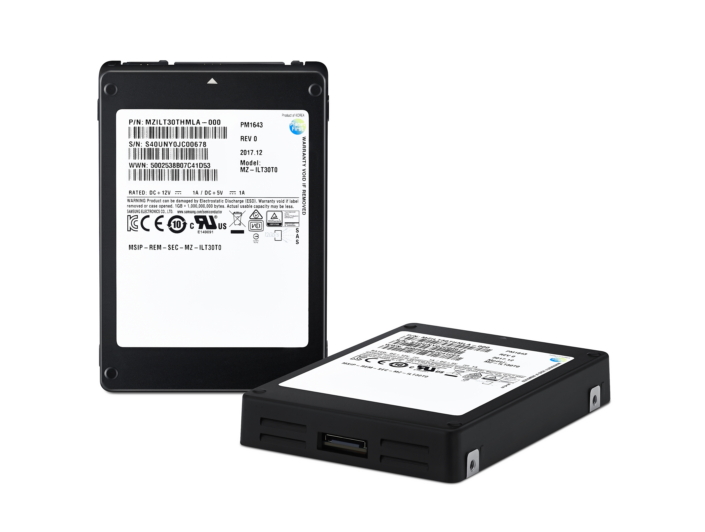 The PM1643 utilizes 32 of the company's 1-terabyte NAND flash packages (each of which contains 16 stacked layers of V-NAND chips). It's part of a lineup of enterprise drives that will include 15.36TB, 7.68TB, 3.84TB, 1.92TB, 960GB, and 800GB versions, all utilizing similar technologies to achieve high storage capacities and fast operating speeds.

From the press release:
Based on a 12Gb/s SAS interface, the new PM1643 drive features random read and write speeds of up to 400,000 IOPS and 50,000 IOPS, and sequential read and write speeds of up to 2,100MB/s and 1,700 MB/s, respectively. These represent approximately four times the random read performance and three times the sequential read performance of a typical 2.5-inch SATA SSD.
As the drive is intended for use in high-performance applications, it's outfitted with a number of safeguards against data loss, including "data retention and recovery from sudden power failures" and an advanced error correction code algorithm that minimizes maintenance—a necessity on larger solid-state drives.
Despite numerous features to ensure data integrity, we'd like to note that no storage device is perfect. All vital storage devices should be regularly backed up, and those backups should be checked regularly.
Solid-state drives have gradually gained popularity over hard drives for many enterprise applications.
That's partly due to the massive storage capacities of drives like the PM1643. Of course, enterprise hard drives are still growing, as manufacturers of traditional hard disk drives have incorporated innovative technologies into ultra-high-density drives to bypass mechanical limits of the media.
Drives like Western Digital's HGST Ultrastar He12 (12 terabytes) use helium to reduce aerodynamic forces, allowing for more platters per drive. To keep the helium within the hard drive, the casing is hermetically sealed (which, incidentally, creates some challenges for data recovery engineers).
Extreme high-density drives are rarely marketed towards consumers, as they're prohibitively expensive. After all, for a typical personal computer user, one terabyte is more than enough, and as more consumers embrace cloud storage products like iCloud and Google Drive, physical media storage capacity is becoming less important.
Still, data centers and other enterprise operations often require large-capacity media, and Samsung's 30.72-terabyte drive certainly represents a landmark in digital storage technology.


Summary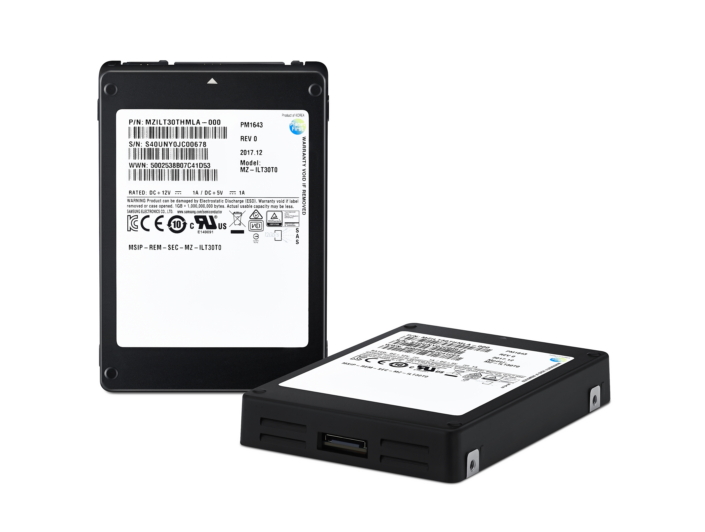 Article Name
Samsung Introduces 30.72 Terabyte Solid-State Drive
Description
The largest SAS SSD in the world is now the Samsung PM1643, which holds 30.73 terabytes.
Author