Today, we received access to Windows 10, and the operating system has received positive reviews from most early adopters. Microsoft offered free Windows 10 upgrades to all owners of Windows 7 and Windows 8, which provided a massive first-day boost for the OS.
Unfortunately, there's a downside: we receive an influx of cases whenever a new operating system releases.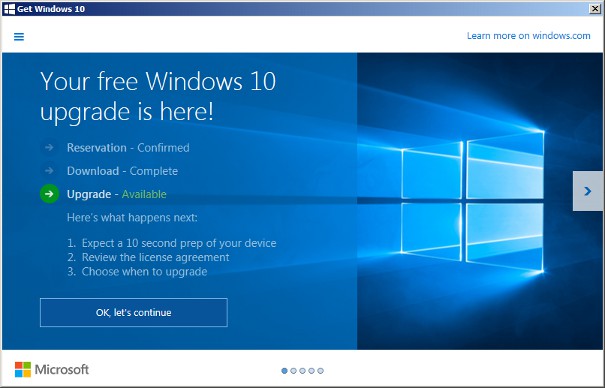 People can lose data in several ways when installing software. They might accidentally overwrite their files during install, their hard drives could give out due to a sudden change in operating requirements, or software bugs could restrict access to certain folders.
If you're installing Windows 10 today, we strongly encourage you to take steps to protect your data. Otherwise, you might end up calling us — and as much as we'd love to have your business, we'd rather spend our time celebrating the return of the Start Menu.
Here's what you need to know:
You Have Plenty of Time to Install. If you reserved Windows 10 prior to July 29th, you have one year to install it before your free upgrade expires. Don't rush through the download or installation.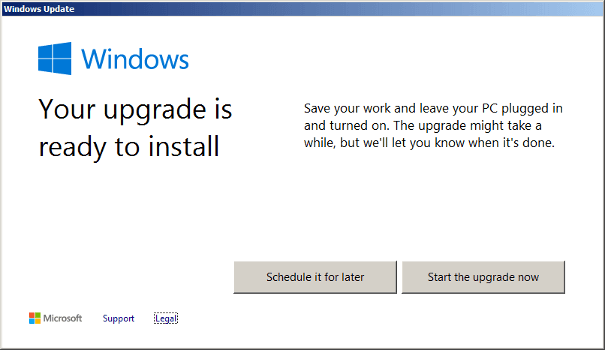 Back Up Important Files — But Don't Stop There. We've seen some forum posts from people who've installed Windows 10 after backing up their data, only to suddenly realize that key files weren't included in the backup. We recommend doing a complete backup of your hard drive or solid-state drive before you start the Windows 10 installation process. Microsoft makes the same recommendation.If you've got irreplaceable files, we'll go a step further and recommend two backups. The easiest way to do this is to make one complete physical copy of your drive (for instance, to an external hard drive) and one cloud-based backup of your most important files. Redundancy is your friend!
Check the Backups. We just received a case where the client did a complete backup before a Mac OS X reinstall, only to realize that his backup hard drive was damaged (he'd unplugged it from the computer without following a safe ejection process).Fortunately, it was an easy case, but he could have avoided some stress by double-checking his backup on another computer before he started the operating system installation.After you make your backups, make sure that you can open and read a few of your most important files. Don't skip this step.
Make Sure You Read Through All of the Options During Install. If you don't intend to do a clean install, make sure you don't accidentally select that option. Read through every screen.This is an obvious tip, we know, but it bears repeating after reading through a few of the tech support threads we've seen today.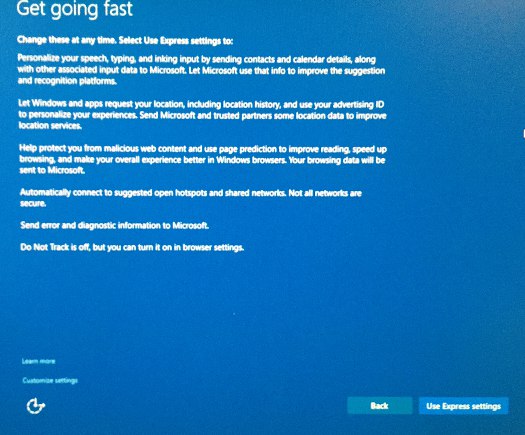 If You Lose Important Data, Turn Your Drive Off. If you've neglected some of the tips listed above and you lose something important, immediately turn your computer off.If you're lucky, you haven't overwritten too much data, but the longer you run your hard drive, the more you overwrite.
At this time, we wouldn't recommend any data recovery software for Windows 10 since we haven't had experience with the OS.  We think that the best option is a professional data recovery service, but we're a little biased.
If you do decide to run software, make sure that it's not installed to the target drive (i.e. the drive that had the important data) and be aware that your software might run into some weird issues. If the missing files are really, really important, get it to a professional.
We'll update this page if we run into any issues with our Windows 10 upgrade, but we're not expecting anything — there's currently no indication that the operating system has severe installation issues, and we're excited to give it a shot.
In the meantime, feel free to email support @ datarecovery.com if you ran into any issues, and we'll do our best to help out.
Summary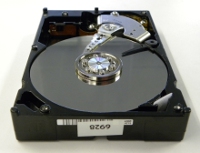 Article Name
Protect Your Data When Upgrading to Windows 10
Description
A lot of people are going to overwrite their data during Windows 10 installation. Don't be one of them.
Author