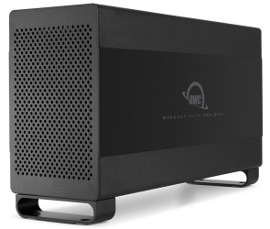 OWC offers a wide range of accessories, upgrade options, and high-end storage products geared toward Mac users. Some of their best selling products are external devices, and this includes single hard drive as well as multi-drive options in their Mercury Elite Pro, and ThunderBay lines, sold with the drives included or just as external enclosure kits for the customer to fill. They even sell rack mount storage units under their Rack Pro line. As with any storage method, some users of OWC products will inevitably suffer data loss. Our engineers are experienced in their technology; we can help with your OWC data recovery needs. And our no data, no charge policy ensures that if your important files aren't recovered, you don't pay for recovery work.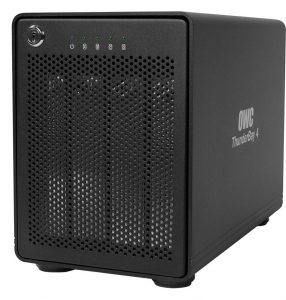 Datarecovery.com is well versed in the RAID levels RAID 0, 1, 4, 5, and 10 that OWC's ThunderBay 4 and Elite Pro QX2 enclosures support, and of course the RAID 0 and RAID 1 of the Elite Pro and Elite Pro Dual. These options include both software and hardware RAID. If you've suffered one too many disk failures in your RAID system, or some other malfunction, chances are that we can help get you and your data back on your feet in no time.
OWC's SSDs offer great upgrade options to improve speed and durability of your laptop, but despite their durability, SSDs can fail as well. Datarecovery.com has the best SSD and flash capabilities in the industry, and we can recover your SSD's data whether there is a firmware or corruption issue, or electronic damage that requires us to remove the NAND chips and piece together the data. We have a proven track record in the most difficult of SSD recoveries.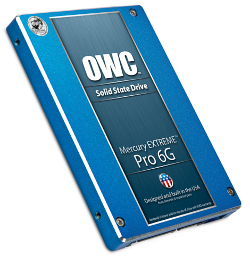 The Mercury Rack Pro 4-bay includes connectivity via eSATA, FireWire, and USB 3.0 so it acts like an external drive despite it being rack mounted, and fits well with serious audio and video production workloads. The device can be configured as Span, RAID 0, 1, 3, 5 or 10, which pose no problems at all for Datarecovery.com's engineers.
Whether you've encountered a failure of your RAID or SSD – maximize recoverability and minimize downtime by trusting your Other World Computing storage unit to Datarecovery.com's experienced engineers, stellar customer support staff, and fully equipped recovery labs. Call 1.800.237.4200 to speak with a data recovery expert.