DATOptic offers low-cost, highly efficiency data servers for both corporate and private clients. They're a first choice for many businesses and home computer users, as servers from DAT Optic are often very inexpensive compared to competitors. As many DAT Optic devices are set up by their buyers, causes and symptoms of data loss can differ dramatically.
We offer data recovery services for all current DAT Optic servers, and recovery rates are exceptionally high.
The DAT Optic Data Recovery Process for Servers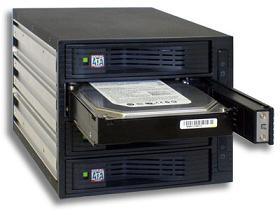 As pointed out above, DAT Optic devices differ greatly in configuration. As such, we're not able to use one data recovery process for every case.
The most efficient option is often remote recovery, which is only possible for servers that allow bit-level access via Internet. Most DAT Optic NAS, SAN, and RAID servers fall into this category. Engineers specially trained in server recovery clear corruption issues that are preventing data from being accessible via an Internet connection, and then either transfer the data to new media at your location or, in many cases, fix the server to the point where a new drive simply needs to be remounted.
If more than one hard drive has failed and in select other circumstances, remote data recovery may not be possible on DAT Optic, Inc. servers. In these cases, we need to have all of the server's drives shipped to one of our laboratories. Damaged drives are fixed in our class 5 clean rooms using advanced data recovery techniques. Because DAT Optic servers are often set up to user specifications, we can simulate the server hardware; we do not usually need the actual server to complete recovery. When drives have been individually recovered, the server's original setup is restored and any remaining corruption is fixed, resulting in a full recovery of all of the server's data.
DAT Optic Error Messages
Referring to your device's system log and keeping track of any messages that indicate issues can be very helpful, particularly when assessing the need for data recovery. For example, in the system log of DATOptic NAS devices, an E represents an error that has prevented the server from working properly. Clicking on the error will give you more information about it. Hard drive failures and inability to boot may be indicators of data loss, particularly if multiple drives have failed or you're otherwise unable to load certain files. NAS devices and RAID arrays have built in redundancy, which means that multiple drives need to fail or severe corruption needs to be present in order for data loss to occur, but data recovery may still be necessary if your device is frequently presenting errors and certain folders or files appear as corrupted, incomplete, or missing.
Some DAT Optic devices also include LED lights that can indicate failed drives and other issues. Refer to your server's documentation for more information, or contact a professional data recovery engineer at 1.800.237.4200.
Supported DAT Optic, Inc. Servers
We currently offer data recovery services for every DAT Optic device. A partial list of supported model numbers for DAT Optic, Inc. RAID, SAN, and NAS devices is below.
This is not a complete list. If your device is not listed, it is still supported; contact us at 1.800.237.4200 to discuss recovery options.
CeNASi
tNASi
uNAS
nRAID
MNAS-44
2BAY_NAS
qBOX-S
Sbox-4e
qBOX-P
sBOX-PTL
RM5_S2P
sBOX-P
sBOX-R
RM5-R5
eBOX-R5
sBOX-X
sBOX-15
sBOX-X TL
RM12_S2P
RM15_S2P
RM15_S2P_TL
eBOX Servers
tRAID Servers
DAT Optic NAS Data Recovery Options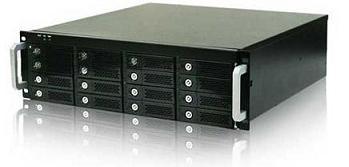 Gather as much information as possible about your DAT Optic server before contacting a Datarecovery.com engineer. This information can be very helpful, and it can limit the costs and turnaround time of a recovery case. DATOptic In particular, note the operating and file system used by the server, whether it has been operating as a NAS device, a SAN device, or a RAID (and what level of RAID). Keep a log of any error messages that were presented before the server failed. It can also be helpful to get a list of missing files, or the files and folders that you need recovered most urgently.
If you're unable to find any of this information, talk to an engineer as soon as possible. They'll ask several simple questions to find out more about your array or device. Do not attempt to reinitialize your device, especially if multiple drives have failed, without contacting DAT Optic support or a data recovery engineer.
To contact us, please contact us by phone or email for more information or set up a case online.
*DATOptic and its product names are registered trademarks of DATOptic Inc..DATOptic.com. DATOptic Inc. is not affiliated with Datarecovery.com, Inc. in any way. All product names, registered trademarks, and trademarks are the property of their respective owners.