There's never a good time for data loss. When file corruption, hard drive failures, and other disasters occur, Datarecovery.com is ready to provide fast assistance.
Our Midwest facility serves as our corporate headquarters. It is just minutes from downtown St. Louis in Edwardsville, Illinois, and the conveniently accessible location allows our teams to work closely with Metro St. Louis clients including Boeing, Anheuser Busch, the St. Louis Metropolitan Police Dept., Washington University, and many more.
Datarecovery.com's 6500 square-foot facility is one of the largest dedicated data recovery labs in the world, and it functions as our primary research and development facility. We are located on the Southern Illinois University of Edwardsville (SIUE) campus, a major hub of technology development in the Midwest, and we draw on the university's substantial resources when creating innovative new tools. Our clients benefit from a full line of cutting-edge technologies – with industry-leading recovery rates, quick turnaround, and superior information security practices, Datarecovery.com provides exemplary results.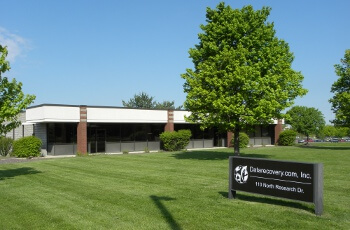 Features of our laboratory include:
Hard Drive Recovery with Class 5 Clean Room Technology (ISO 14644-1)
Advanced Hard Drive Microcode Repair
Specialized Stations for Electronics Repair
Complex File System Repair Technologies and More
Accelerated emergency options are also available for time-sensitive and mission-critical data recovery scenarios, and all data recovery services feature a no data, no charge policy; you are only obligated to pay if your data is successfully recovered.
Datarecovery.com has the tools and expertise to provide efficient services with competitive rates, and our Midwest facility is staffed with experienced engineers. To consult with one of our experts or set up an appointment, complete the quick form here or call 1.800.237.4200.