Trust the Leading Provider of Phoenix Data Recovery Services.
You need a data recovery company that you can trust to retrieve your information quickly, securely, and within your budget.
Our Phoenix data recovery laboratory provides world-class services to the Southwestern United States, including the Phoenix metropolitan area, Albuquerque, Los Angeles, Las Vegas, and the West Coast.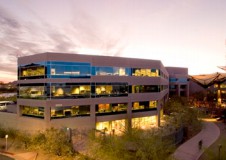 With a Class 5 clean room, full data center, and SAS 70 verified security, our state-of-the-art facility is prepared to handle any data recovery scenario you may encounter, from a simple hard drive or mobile device failure to an enterprise RAID or SAN emergency. Unlike some other providers, we run an actual lab in Phoenix, not a forwarding office.
Additionally, our Phoenix location houses our mobile device recovery systems, created through years of research. These cutting-edge technologies allow our experts to recover information from damaged mobile devices – including photos, videos, emails, calendars, text messages, contacts, and even social networking, web browsing, and GPS histories – without transferring your media offsite.
Phoenix data recovery laboratory features:
Class 5 Clean Room (ISO 14644-1)
All Procedures Performed On Site
24/7 Options and a No Data, No Charge Policy
Unique Tools for Mobile Device Data Recovery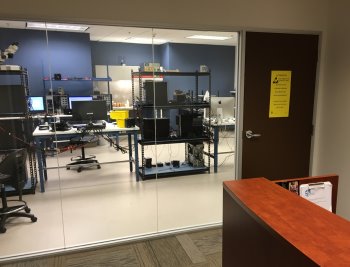 We also offer expedited emergency services for Phoenix data recovery. Clients will then have the additional option to securely download time-sensitive and mission-critical data as soon as it is recovered, thanks to our facility's high bandwidth internet.  We are the only full-service laboratory in the Phoenix area, and our 24/7 services give you around-the-clock access.
Datarecovery.com provides results. For more information or to set up an appointment at our Phoenix data recovery office, call 1.800.237.4200 or complete the quick form here.