About Datarecovery.com, Inc.
(also known by our previous name,  ESS Data Recovery, Inc.)
As one of the first data recovery companies in the world, we have developed technology used in every major recovery laboratory and have consistently researched and implemented new data recovery methods and techniques.
Datarecovery.com, Inc. is a privately-owned corporation with four labs – in Illinois, California, Arizona, and Ontario Canada – Datarecovery.com services thousands of clients worldwide. We are one of the only data recovery companies to offer 24/7 service, as well as more economically feasible services for clients that are more concerned with cost than speed of recovery.
Our recovery rate has led the industry as each of our laboratories has developed and implemented firmware repair tools, clean flow benches, and other technologies. Datarecovery.com has the capacity to handle large RAID arrays, data tapes, flash media, and any brand of desktop or laptop hard drive.
Management
Benjamin Carmitchel, President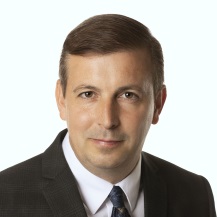 As the President and CEO of Datarecovery.com, Inc., I lead operations at four locations throughout the United States and Canada. Our offices in California, Illinois, Toronto and Phoenix provide high-quality data recovery for businesses and personal computer users, with fast case turnaround times and the industry's best success rates. We also offer media conversion, computer forensics and other related services.
I started Datarecovery.com in Carbondale, Illinois, using my experience in computer science to personally provide services at a home-built data recovery laboratory. Today, Datarecovery.com has a substantial staff, certified ISO Class 4 level clean-rooms, advanced data recovery labs and exclusive arrangements with some of the world's top businesses, non-profits and government institutions.
I focus on team-driven leadership to make sure that Datarecovery.com's clients receive consistent, highly dependable services. All of our staff members work towards monthly and annual goals, and by offering incentives for new innovations and great customer service, we've grown our business consistently since 1997 thanks to our staff's knowledge of computer forensics, data recovery and computer system security.
Our business also utilizes state-of-the-art technology, and as President, I'm directly involved in sourcing and purchasing those technologies. We invest heavily in research and development in order to retain our position as a worldwide leader in data services. Recruiting is another important part of our business, and I've personally hired the best data recovery experts from all over the globe.
While I now delegate laboratory duties to my highly skilled staff, I'm proud to play an integral role as CEO of the world's best data recovery firm. Over the next decade, we will expand to new areas, pioneer new techniques in hard drive, solid-state drive and server recovery, and continue to deliver excellent services to thousands of clients worldwide.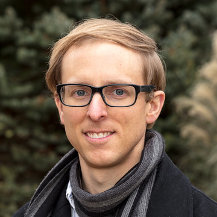 Michael Katich, Vice President & Lead Programmer

I built, manage, and continue to develop many of our internal systems. This includes our database for managing recovery cases, which is specialized to the unique business process of our industry. That system has led to a transformative improvement in efficiency and record-keeping. Also included is our inventory system for managing and searching storage media parts' detailed attributes. The use of that system in conjunction with the tens of thousands of hard drives that we store in our labs improves turnaround time and saves our clients in recovery costs.
In terms of data recovery work, I direct our programming team and assist in difficult situations that may include those requiring intensive analysis or specialized data manipulation. We often develop one-time-use software tools for unique data recovery cases. But I've also developed proprietary tools that Datarecovery.com frequently uses for recovery work.
Some of my software tools are used to improve efficiency for normal recovery tasks, and some provide functionality that doesn't exist elsewhere in the industry. The latter includes software that aids in investigation of advanced multi-drive systems and fills in functionality gaps of existing proprietary software. I also develop solutions which carve files from raw data, that build functional composite files from non-functional versions, and that analyze recovery results, and more.
I believe that our ability to adapt to difficult situations with custom software development sets us apart among top-tier data recovery companies.