St. Louis, Missouri experienced historic rainfall this morning, with some areas receiving more rain than on any other day in over a century. From July 25th to July 26th, some St. Louis suburbs were pelted with more than nine inches of rain — about 25% of the average yearly rainfall, according to a report from Weather.com.
Two people were rescued from this parking lot in Brentwood #StLouis
Check out how high the water is on that stop sign pic.twitter.com/1RbyjL9bPY

— Julia Avery (@JuliaAveryTV) July 26, 2022
Other facts about the floods:
At least one person died in their car during the flooding, which submerged some vehicles in low-lying areas. 

The Frontier Park pedestrian bridge in St. Charles, Missouri collapsed from erosion related to the flooding.

In Brentwood, reports indicate that families were forced to swim from their homes to escape floodwater.

About 100 people were reportedly trapped in an apartment complex in Hazelwood, Missouri. As of time of publication, rescue efforts are underway.

While the rainfall has subsided as of 4:00 CDT Tuesday, additional storms are expected over the coming days. 
On Tuesday, St. Louis County executive Sam Page declared a state of emergency, which will allow Missouri to request federal funding for relief efforts. However, the metropolitan area will be dealing with the effects of the rainfall for weeks — and many homeowners and small business owners are waking up to extensive flood damage.
Historic amounts of rainfall slam #StLouis with flash flooding on Tuesday. Stay tuned for the latest by @stlpublicradio's @kgrumke, @petit_smudge and the team: https://t.co/XxabhCTtzO #stlwx pic.twitter.com/637I4m4tBp

— Brian Munoz (@brianmmunoz) July 26, 2022
Record Flooding Causes Data Loss for St. Louis Residents and Businesses
Datarecovery.com operates a laboratory in Edwardsville, Illinois, part of the St. Louis metropolitan region. While our office was not impacted by the flooding, we've already received an influx of flood-damaged storage media — including hard drives, servers, and personal laptops.
To help our neighbors recover from the unprecedented weather, we're offering a 20% discount on services for all flood-damaged media. We're also providing free evaluations for these cases to provide flood victims with a risk-free, local option. Get started by submitting a case online or calling our team at 1-800-237-4200.
Data Recovery Tips for Flood-Damaged Hard Drives and SSDs
If you've lost data due to a flood, keep the device powered off. If the device is on, disconnect the power as soon as possible. 
Exercise extreme caution when unplugging water-damaged devices. Turn off the electricity at the breaker box before handling electrical cords. If you cannot access the breaker box, or if the breaker box is in an area with standing water, contact your utility company.
To maximize your chances of successful data recovery, follow these tips:
Do not attempt to dry your computer, smartphone, or other device. While "the rice trick" can work for devices submerged in clean water, floodwater is full of contaminants that can impact electronics after the water evaporates. 

Place hard drives and other storage media into a plastic bag. Once again, do not attempt to dry the device; do not add more water to the bag.

Never attempt to open a hard drive or solid-state drive. Hard drives, in particular, require extreme mechanical precision to operate. Opening a hard drive outside of a certified cleanroom can cause permanent data loss.

Contact a professional data recovery provider as soon as possible. Put simply, floodwater and electronics don't mix. Engineers will need to clean components before corrosion causes data loss. The longer you wait, the lower the chances of a complete recovery.
In most cases, flood-damaged media is completely recoverable, provided that devices are treated within 48 hours of submersion. Past that point, recovery may still be likely, depending on the type of media, the extent of corrosion, and various other factors.
Our Edwardsville laboratory is fully outfitted to handle water-damaged storage media. All cases begin with a free media evaluation: Engineers will safely clean your device, assess the damage, and provide a risk-free quote. 
If you need to recover data from a server, hard drive, or from any other flood-damaged device, we're ready to help. Call 1-800-237-4200 to speak with our team or submit a case online.
Summary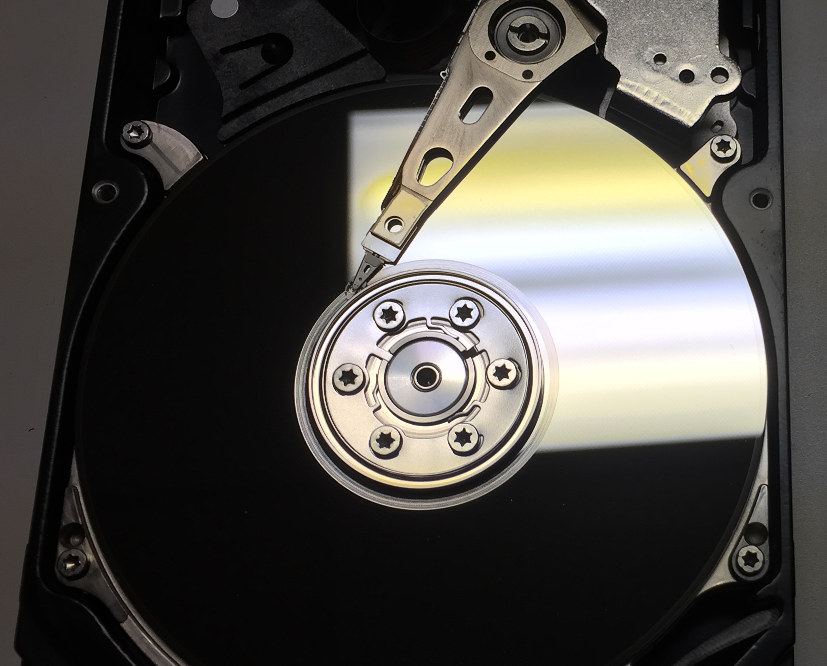 Article Name
Historic Rainfall Hits St. Louis: How to Protect Data from Flood Damage
Description
Datarecovery.com is offering free evaluations and discounted data recovery services for individuals and businesses affected by the flooding.
Author