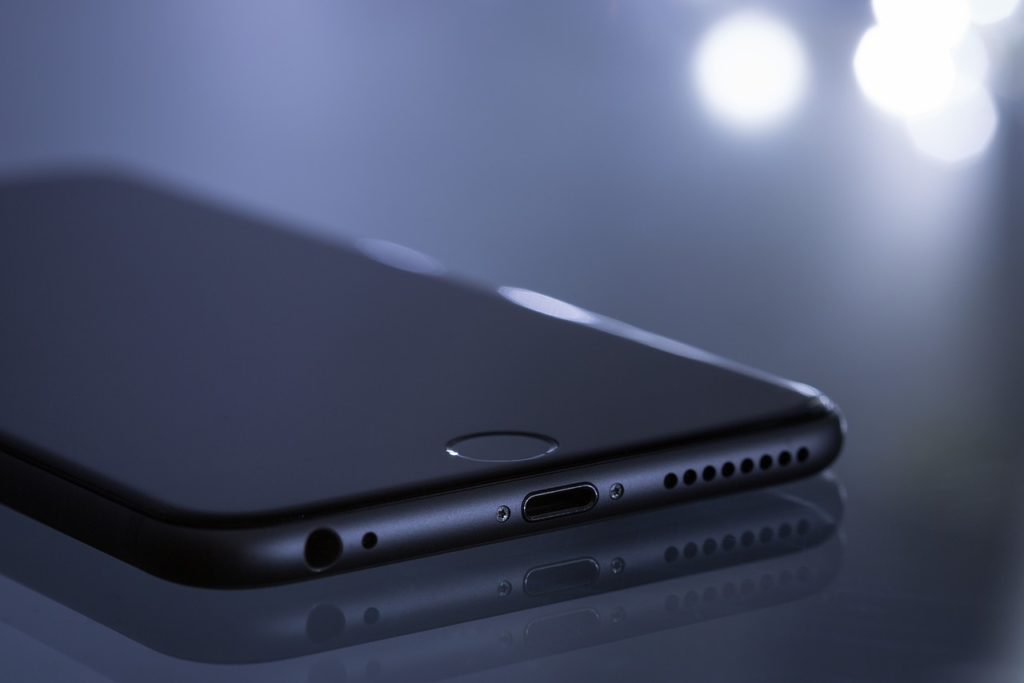 The Apple iPhone's Recovery Mode deletes everything on the device. Deleted data is completely unrecoverable under most circumstances.
Deleted iPhone files are unrecoverable for several reasons:
File-Based Encryption – The iPhone stores most user files with file-based encryption, which means that every file has a unique encryption key. When iOS deletes data, it deletes the encryption key, which makes the data unusable.There are exceptions, however: For devices operating iOS 12 or earlier, the user's photos, videos, internet browsing history, and text messages may be recoverable after a typical delete command. However, Recovery Mode isn't a typical delete command — it essentially reformats the device, restoring it to factory settings.
Flash Media Engineering – iOS devices use NAND flash, a type of non-volatile memory consisting of transistors arranged into a grid. The transistors hold electrical charges to store data. Read more about solid-state storage here.When data is deleted from flash drives, they're usually gone forever. NAND flash media uses a garbage collection process to improve efficiency and optimize space. This process clears the charges from the transistors, rendering the data permanently unrecoverable.
Following a full restore to factory settings, data recovery engineers may be able to recover metadata from iPhones and other iOS devices. Metadata is typically used for computer forensics cases to provide a record of phone usage, but it isn't useful for consumers.
The bottom line: You should only use iOS Recovery Mode if you have a full backup of your device. We strongly recommend reviewing your backup before beginning the process — it's irreversible. After confirming your backup, you can put your iOS device into Recovery Mode by following this guide from Apple.
Can I recover data from an iPhone before using Recovery Mode?
If your iPhone has become unresponsive or if you're not able to boot past the iOS logo, your data may be recoverable. This is easiest if your computer recognizes the device: Apple provides a guide for transferring photos and videos from iOS devices to a Mac or PC.
However, if your iPhone is completely unresponsive, your options are limited. Unfortunately, consumer data recovery software is not capable of returning results — recovering the files requires low-level access to the device's data storage, which isn't feasible outside of a professional data recovery laboratory.
Typically, iPhone data recovery tools don't actually access the iPhone's storage: The software recovers files directly from the user's iCloud Drive. Of course, you don't need to pay for extra software to download files from your own iCloud, so we recommend saving your money.
Related: A Guide to Mobile Phone Text Message Recovery
My iPhone is broken, and I don't have a backup. What do I do?
Don't put the iPhone into Recovery Mode unless you're 100% sure that you have a backup. Take the following steps to maximize your chances of a full recovery:
Gather information about the failure. Does the iPhone boot? Is the touchscreen responsive? What happens when you plug it into your computer?
Try to make a list of important files or file types. For instance, if you just need your photos and videos, that information could be extremely useful for a data recovery engineer.
Keep the device turned off. Don't pay for data recovery software — if your phone runs iOS 13 or later, software will not address the problem.
Work with an experienced data recovery company. Accessing the data will require advanced logical techniques and specialized hardware, so find a provider with an established reputation.
Datarecovery.com is a world leader in iPhone data recovery, and our no data, no charge guarantee gives you peace of mind as your case progresses. To discuss iPhone recovery, call our team at 1-800-237-4200 or click here to submit a case online.