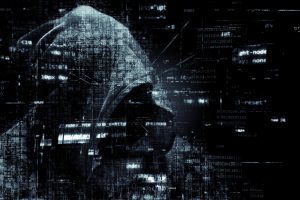 Regardless of how confident you are in your computer's security, you should be well aware that there's always a possibility for that security to be breached. No matter if it's a hacker, a coder, or some other cybercriminal, there are people out there who make it their personal goal to bypass your computer's extensive protection software and gain access to your most private and personal information. Because of this very real threat, you need take a comprehensive approach to your computer's security and make yourself aware of the latest (and most dangerous) computer security threats in addition to the security software you should already have in place.
This is especially true as we continue to face off against the COVID-19 pandemic, prepare for the upcoming U.S. presidential election, and get accustomed to working from home and school — believe it or not, all of these things make you more vulnerable to security threats. That's why it's all too important to be aware of the most pertinent cybersecurity threats currently out there. From malware to spyware and everything in between, these are the top 10 computer security threats for October 2020.
BazarLoader Ransomware
Ryuk ransomware has been targeting big businesses since 2018, but that doesn't mean that they're only interested in taking on the people at the top. Believed to be operated by a Russian criminal group known as Wizard Spider, Ryuk has been linked to a series of new threats across North America, South America, and much of Europe. Known as BazarLoader, this ransomware has been attacking upwards of 20 different companies a week via phishing emails in an attempt to fully compromise their entire network (when successful, they've been known to get the job done in less than 30 hours). Millions of dollars in bitcoin have been funnelled to Ryuk in recent months, which means they'll only become a greater threat as the days and weeks go on.
Emotet "Enable Editing" Malspam
Fake Windows updates have been a cybersecurity problem for years now, but a recent take on this Windows trend completely abandons the fake updates in exchange for malicious Word documents. Linked to the Emotet botnet — one of today's largest distributors of malspam — these Word documents arrive in victims' inboxes, prompt them to click "Enable Editing" on the document, and then wreak havoc. Because they're constantly changing the subject line, the body, and the file attachment type in their emails, these Emotet malspam documents have been able to evade Spam and Junk labels across the top email servers.
Android Ransomware
Thanks to the novel coronavirus pandemic, cell phone use has boomed exponentially in 2020. Because of this, cybercriminals have made it their mission to focus on ransomware that targets our smartphones. From cameras to documents to text messages, Android users have seen their phones (and all their important data) subjected to these ransomware attacks far more than iPhone users. Typically disguised as games, apps, and videos, Android ransomware can come in many shapes and sizes. Regardless of how they arrive on your phone, keep one rule in mind to keep your information safe: Don't tap on anything unless you're absolutely certain it's coming from somewhere legitimate.
Smart TV Data Theft
These days, it seems no device is truly 100% safe from cybersecurity threats. Lately, even televisions have found themselves falling victim to hacking. Filed under what's known as an Internet of Things (IoT) attack, cybercriminals can gain access to your larger networks through weaker, less secure devices (like Smart TVs) that connect to your Wi-Fi network. As such, Smart TV data theft has been on the rise. Once an attacker breaches the Smart TV's security, they gain access to vital information through the apps the user is signed into. This allows them to steal things like contacts, passwords, access tokens, messages and more. To compensate for weak security on IoT devices, make sure your other devices (like your phone and your computer) are extra secure.
Lemon Duck Cryptocurrency Mining
Bitcoin might not be booming like it was a few years ago, but it's absolutely still a thing for countless cryptocurrency afficionados all over the world. Because of this, cybercriminals are still deploying cryptocurrency mining campaigns. One of the most relevant cyrptocurrency mining threats is known as Lemon Duck. This threat infiltrates computers via phishing emails, spreads throughout the network, and harvests the victim's cryptocurrency. It's like a virtual bank robbery.
VPN Vulnerabilities
While virtual private networks (or VPN) are hailed as the best way to use the internet safely and securely without fear of prying eyes, the truth is that many VPNs have small loopholes that make them subject to vulnerabilities. Most recently, nearly one million VPNs were exposed to a bug that allowed cybercriminals to gain access to any user's network as long as they knew their IP address. These sorts of vulnerabilities ans bugs are almost constantly being found, so the best way to stay safe when using a VPN is to regularly check for updates and install them promptly.
Fitbit Spyware
Smart watches and fitness bands are all the rage right now, which (naturally) means that it wouldn't be long until hackers and cybercriminals figured out a way to infiltrate and exploit them. This is exactly what was seen in recent weeks. Through malicious watch faces and fake fitness apps, cybercriminals were able to gain access to users' phones and, as a result, steal a massive amount of important data. To combat these kinds of attacks, you should make a point to only download accessories that come from legitimate publishers.
Ransomware Disguised as Schoolwork
As COVID-19 continues to change the way we work and go to school, teachers and students alike need to be aware of the recent trend of ransomware disguised as schoolwork that's targeting people enrolled in online schooling. These ransomware campaigns send out emails disguised as elerts relating to schoolwork, using subject lines such as "Assignment failed to upload" with an attached file disguised as said assignment in an attempt to get victims to click the file and unleash the ransomware onto their device.
Malicious QR Codes
Odds are, you've probably seen a QR code somewhere or another in recent years. Intended to be scanned using special smartphone apps that then take users to a link, these unique little coded squares have recently been hijacked by cybercriminals in yet another malicious hacking attempt. These fake QR codes are littered around the internet (and even in public) in hopes of an unknowing victim scanning them and being exposed to malware. To keep this from happening, try to avoid scanning each and every QR code you encounter — limit your QR scanning to the codes you actually care about in secure locations like a restaurant or a store.
Malware Disguised as Political Ads
With a big presidential election on the horizon in the United States, there has been a resurgence of malware disguised as political ads. These phishing attempts come back every election cycle, hoping to bait voters into clicking a link made to look like a legitimate political campaign ad so that the malware can then be released onto the device. This is especially prevalent as elections draw closer, and the 2020 presidential election has been no exception. Whether it's in email or ad form, exercise caution before clicking on a political ad and make sure that any potential campaign donations are done through the candidate's site.
What Happens If My Computer Security Is Breached?
If you find yourself being subjected to one of these many computer virus or malware attacks, contact the experts at Data Recovery. We pride ourselves on our ability to recover your data and our exceptional customer service, no matter if you're a large company or a small business or simply an individual. Get in touch today to receive a free quote.