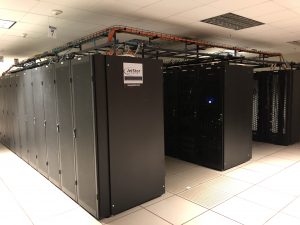 RAID arrays serve as highly complex storage solutions that may experience occasional errors that require data recovery responses. Data managers need to select the most suitable recovery method according to the type of RAID array and nature of data issues.
For example, in the failure of physical systems, users can resolve the problem by physically replacing corrupt disks. However, in logical faults, users need to implement recovery software that emulates RAID controllers to transfer inaccessible/corrupt data to a new hard drive.
Regardless of the RAID level and method, DIY data recovery comes with various dangers and risks. Users should familiarize themselves with the possible consequences of DIY data recovery to avoid the complications that may arise from the rebuilding process.
Determining the Cause of RAID Failure
RAID systems may experience data damage for a vast range of reasons. Some common issues include malware infection, RAID controller faults, sudden power outages during data processing, mechanical breakdowns, and software malfunctions. A recovery process may involve a logical or physical solution, and trusted professional technicians require a strong knowledge in both areas.
Understanding the Risks of DIY Data Recovery Software
DIY data recovery might seem like the obvious first choice for many users due to its affordability and convenience. Unfortunately, the DIY process might be unsuitable for individuals who lack the technical know-how to identify and navigate around common complications. A professional data recovery company will offer the specialization and tools necessary for avoiding pitfalls in the server data recovery process.
Applying Data Recovery Software to Physically Damaged Hard Drives
Users may apply data recovery software to mechanically faulty RAID arrays. Software installations may complicate recovery procedures, leading to costlier services and program errors. Some users may instinctively run the CHKDSK system scan tool, which might destroy otherwise recoverable data.
Professional data recovery technicians will diagnose the source of a problem and determine hardware issues before administering suitable software solutions (if applicable) for a much higher success rate without compromising data.
RAID 5 Complications 
RAID 5 arrays may continue to function despite a single damaged drive. The faulty drive operates at a degraded version, which remains unmonitored until a second drive fails and takes the array offline.  During the rebooting process, the storage system might reestablish parity with corrupt data from the degraded drive to overwrite a massive volume of precious data.
A professional data recovery team carefully applies the most suitable response according to your storage systems' RAID level to avoid unwanted (and potentially destructive) actions.
Running Data Recovery on the Same Drive 
Running a software recovery process on the same faulty drive (instead of an external disk) may overwrite valuable data, which complicates data recovery efforts.
Things to Consider Before Heading Down the Path of DIY Recovery
DIY data recovery might seem like a gamble to users lacking a strong technical background. Therefore, it is crucial to consider some factors before betting on the DIY approach.
Assess the Value of Data 
Users should estimate the value of damaged or corrupt data on their RAID array and decide if they can risk the permanent loss of the contained information. If the answer is no, they should consider hiring a professional software recovery specialist.
Accept That there is No Protection  
DIY software recovery provides zero protection against further corruption or overwriting data. There is no assurance or guarantee when a user decides to download a free software recovery solution. Alternatively, while professional recovery specialists may face difficulties diagnosing or resolving an issue, they have the training and certification not to cause further damage to your RAID system.
Fails to Review Issues
The most sophisticated data recovery software cannot provide a comprehensive breakdown of RAID disk errors. Without a full review of the factors behind RAID disk errors, users may experience a similar data crisis in the future. A data recovery specialist can shed light on the cause of the problem so users can take the necessary precautions to keep storage systems in top condition.
Choosing a Trusted Data Recovery Specialist
While it might seem tempting to execute a DIY data recovery process for a quick fix, it is often a better idea to seek professionals equipped with specialized tools and experiences.
A data recovery expert such as Datarecovery.com provides 24/7 SSD RAID recovery services without delay and risky guesswork. Our team will recover precious data with high success rates through a highly structured and coordinated approach with leading recovery tools. With nearly 20 years in the field, we have developed the know-how to resolve the most complex data loss issues.
We continue to research and develop data recovery techniques and processes to provide customers with the most effective solutions for their systems.
Datarecovery.com provides a complete range of industry-specific recovery tools at no data, no charge. Consult one of the team for a free quote and benefit from unmatched data recovery services for your RAID data.