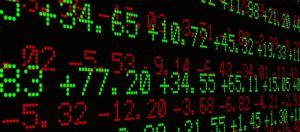 August 10, 2020

Buying stock in large technology companies can add stability to your portfolio. You know that companies like Microsoft and Apple will do fairly well, so it makes sense to own their stock. Doing so lowers your portfolio's overall risk.
Making money, however, requires risk. Instead of playing it safe, look into these 10 technology stocks. You may decide that they give you opportunities to grow your wealth quickly before other people realize their potential.
Inphi Corp. (IPHI)
The coronavirus pandemic has forced a lot of people to start working from home. As a response, businesses have had to update their technology. That puts Inphi Corp. in a good position. The company makes the equipment that internet service providers and telephone service providers use. They also make components for servers, which employers need now more than ever so they can get data to their remote workers.
Inphi's stock price has wavered between $110 and $130 over the last month. Keep an eye on the price so you can get it at the right moment.
Unisys Corp. (UIS)
Unisys Corp. is a great option for new investors who don't have a lot of money to spend. You can get shares for between $11 and $12. The IT company's services are in demand, though, so you should pay close attention to it. There's plenty of room for rapid growth.
Jabil (JBL)
A handful of conspiracy theorists believe that 5G will destroy the world. The rest of humanity looks forward to faster speeds that will make their smartphones more efficient and useful. It will take some time for 5G technology to reach everyone. As the tech rolls out, expect Jabil's stock price to increase.
Jabil makes many of the electronics that manufacturers and service providers will need to give their clients 5G connections. You can get shares of Jabil for about $35. Over the second half of 2020, that number should grow quickly.
Carvana Co. (CVNA)
Carvana Co. is potentially the most popular company on this list. It offers a touchless car-buying experience that fits the pandemic world perfectly. Consumers can get used cars delivered to their homes, or they can pick up cars from building-sized "vending machines."
Carvana's stock prices have grown a lot over July. Near the beginning of the month, you could buy a share for about $112. Halfway through July, the price reached $140. If the price falls again, it makes sense to grab shares. They will almost certainly rebound soon.
Flex (FLEX)
If you want to buy stock in a technology company without spending a lot of money, look to Flex. Flex shares sell for around $11. Prices are low because the electronics contract manufacturer didn't have a terrific quarter. The future looks bright, though, for Flex as it improves its margins and optimizes its portfolio.
Flex's popularity should grow with increased interest in wearables. You may think that consumers have already gotten used to wearables. After all, it seems like everyone wears bracelets and watches that connect to their smartphones. Expect wearables to become more diverse. That's when you will see excellent returns from your investment in Flex.
Proofpoint (PFPT)
Proofpoint is another company that benefits from the trend toward remote workforces. Proofpoint makes security apps for email, social media, and archived data. Companies that want to keep their employees working from home need to improve their security policies. Proofpoint makes that pretty easy.
Ideally, you can buy Proofpoint stock for about $110. It peaked just south of $125 in early July, but it may dip before it finds another upward trajectory. Keep your eye on the price. If it gets near $110, you should probably start buying.
Synnex Corp. (SNX)
Synnex has diverse revenue streams that will help it weather economic storms. Currently, it makes most of its money from information technology and accepting outsourcing contracts from other businesses.
Unfortunately, Synnex hasn't profited much from the switch to remote work. That situation has kept its stock around $125. As the world recovers from the pandemic and business travel starts picking up, again, Synnex's stock prices should get a big bump.
Avalara (AVLR)
Avalara makes software for something that companies hate: tax compliance. You probably haven't heard of the company. It doesn't have the popularity of TurboTax and H&R Block. Enterprise users, however, are starting to discover how much money they can save by signing up for Avalara's cloud-based tax compliance software. The company also has cloud-based software. It's nothing compared to Salesforce, but it is earning a solid reputation.
If you can get Avalara shares for under $130 each, you have a good chance of getting a strong ROI over the next few years.
XBiotech Inc. (XBIT)
XBiotech researches antibodies to improve human health. In case you haven't been paying attention, 2020 needs nothing more than it needs immune antibodies. Even outside of coronavirus treatments, the world has become more aware of how quickly disease can wreck the global economy.
Plus, you can buy XBiotech shares for about $17 each. Now is a good time to buy.
Fastly (FSLY)
Fastly provides cloud computing and security services that today's companies need to connect employees without exposing their client's personal data. After the first week of July, Fastly stock began to suffer collateral damage from President Trump's  crackdown on TikTok. This issue is expected to resolve in the coming months, but in the meantime, you can pick up FSLY for about 20% less than you could a week ago.
The stock market changes quickly. Check back often to see what technology companies you should keep an eye on for your investments.
DISCLAIMER: Investing in stocks involves substantial risk of loss and is not suitable for every investor. The valuation of stocks may fluctuate, and, as a result, you may lose more than their original investment. Datarecovery.com, Inc. is not registered as a securities broker-dealer or an investment adviser either with the U.S. Securities and Exchange Commission (the "SEC") or with any state securities regulatory authority. We are not licensed or qualified to provide investment advice. This article is for entertainment purposes only.