07/20/2020
As global markets have melted down, one sector remains resilient to the economic fallout from COVID-19. Since the start of the coronavirus pandemic, technology has solved healthcare challenges and facilitated communications, spearheading a surge in investment. Here are 10 tech stocks that show no signs of slowing down, making them a great pick for both first-time investors and finance aficionados.
(Information accurate as of 7/20/20. Source: MarketWatch)
#1. Zoom
Zoom Video Communications, Inc
NASDAQ: ZM
Few people had heard of Zoom pre-COVID. Once governments implemented lockdown measures, this communications platform became a household name. Zoom expedites peer-to-peer teleconferencing, social relations, and remote education, making ZM stocks a great buy when so many of us are working and learning from home.
Over the last 3 months, investors have generated a 75% return (and a 284% year-to-date return), proving this once little-known app is now a financial powerhouse.
#2. Microsoft
Microsoft Corp.
NASDAQ: MSFT
We featured Microsoft Corp. in our last round-up, but this stock market superpower is worth another mention. Microsoft brings in more than $100 billion yearly from services like Windows, Xbox, LinkedIn, and Outlook. But with so many people "out of the office," one might expect its stock success to suffer. This isn't the case. COVID-19 has had no impact whatsoever (so far) on Microsoft, with investors generating a very impressive 19% return over the previous 3 months.
#3. Apple
Apple, Inc.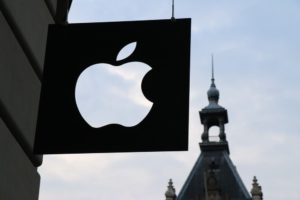 NASDAQ: AAPL
Another company that seems recession-proof, with investors generating returns of 41% over the last 3 months (even more than Microsoft!). Rising demand for new tech (including iPhones and Macs) as we adapt to the "new normal" of working/learning at home could be behind Apple's stock market winning streak.
#4. Coupa
Coupa Software, Inc
NASDAQ: COUP
Coupa stock prices have surged post-COVID, making this company extremely lucrative to investors. Over the last 3 months alone, investors have seen a massive 88% return on spend (and an eye-watering 114% year-to-date return). Why has Coupa become so popular? Well, it supports businesses trying to implement work-from-home programs with its business management software. Expect its stock to generate further returns soon.
#5. Dynatrace
Dynatrace
NYSE: DT
Dynatrace provides a suite of application management/monitoring solutions to businesses trying to adapt to changes in the workplace. The company's stocks remain a good buy, with investors, on average, experiencing a 64% return over the last 3 months. Year-to-date returns prove even more impressive, averaging 72%.
#6. Xerox
Xerox Holdings Corp.
NYSE: XRX
Xerox Holdings Corp. one of the oldest technology companies on our list, provided investors with a small (but significant) 3% return over the last 30 days or so. This upward tick comes after a less-than-stellar performance over the last 3 months, so bear this in mind when looking for profitable tech investments. Note: Unlike some of the newer companies on our list, Xerox has weathered many economic storms in the past.
#7. Gartner
Gartner, Inc.
NYSE: IT
Gartner started 2020 poorly, but the research/advisory company has since prospered thanks, in part, to its role supporting businesses through this crisis. Investors have generated a 17% return on stocks over the last 3 months.
#8. NortonLifeLock
NortonLifeLock, Inc.
NASDAQ: NLOK
As more people work from home, anti-virus solutions have become increasingly popular. This could be driving software company NortonLifeLock's stock price, which has gained small but steady momentum since the pandemic started. Investors, on average, have seen a 1% return in the last 3 months.
#9. Advanced Micro Devices
Advanced Micro Devices, Inc. 
NASDAQ: AMD
Advanced Micro Devices, which specializes in processors and graphics, is another company that has experienced growth in 2020, with a 24% return since the year began. In the last month, investors have generated a 4% return. What's fueling this growth? Among other things, the company has teamed up with Penguin Computing, Inc. to provide colleges with computing support in the fight against COVID-19.
#10. NVIDIA
NVIDIA Corp.
NASDAQ: NVDA
Games company NVIDIA is one of 2020's biggest winners, providing investors with a 45% return in the last 3 months (and a huge 143% return in the last year.) As this company invests in new technologies (and works with organizations to fight the virus) its stock price has skyrocketed.
As you can see, many tech stocks are providing investors with good returns, despite the current economic woes. Like with any sector, tech stocks could fluctuate in the coming weeks/months, so consider investing in one of these opportunities sooner rather than later.
Notice: Information contained herein should not be construed as an offer, solicitation, or recommendation to buy or sell securities. The information has been obtained from sources we believe to be reliable; however, no guarantee is made or implied with respect to its accuracy, timeliness, or completeness. Authors may own the stocks they discuss. The information and content are subject to change without notice.