Datarecovery.com, a world leader in data recovery and computer forensics services, recently installed a JetStore NAS 1600S at our Phoenix, Arizona laboratory. This case study demonstrates how this investment improves our laboratory capabilities, resulting in major work flow improvements and faster service overall for our customers.
The Problem: Datarecovery.com utilizes non-destructive methods, and to protect our clients' media, we make complete images of all devices, then work from those images for the rest of the process.

For example, if we receive a hard drive, we begin our process by cloning the media. We then work with the data on the imaged volume, repairing logical issues to restore a usable version of the client's files.
At our Arizona laboratory, our engineers have used individual hard drives to store the duplicate volumes. For years, this has been the most efficient option ava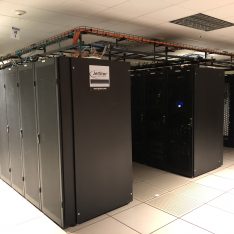 ilable, since we can image hard drives fairly quickly using inexpensive, easily available tools.
However, keeping a large library of duplicate hard drives poses several problems. First, individual drives offer no redundancy, so to prevent a single drive failure from endangering a client's data, our engineers have to create multiple physical duplicates. This creates a large physical footprint.
Engineers must adhere to strict guidelines to keep the drives properly organized, which can be time consuming. They must also manually locate hard drives and physically plug them in, which is another inefficiency; in the data recovery industry, every second counts. Physically plugging and unplugging drives also wears down connectors over time, which is a minor consideration, but still noteworthy.
Finally, the actual process of cloning an HDD, SSD, or other device to a hard drive takes time, and we were interested in whether a network-attached storage device could remove this bottleneck. We also wanted to eliminate our secure media destruction process, which involves degaussing older hard drives to ensure security.
The Solution: We decided to research enterprise NAS devices as an alternative to physical images.

By building a secure local network with an attached NAS, we could duplicate media directly to a central storage device. However, in order to function in a data recovery laboratory, a NAS would need to have several key features:
Exceptional network connectivity

. Ideally, we wanted a NAS solution that would cut down on the time our engineers spent cloning hard drives, solid-state-drives, and other devices. We needed 10-gigabit Ethernet ports to eliminate bottlenecks at the image destination.

Superior redundancy.

As we constantly work with mission-critical data, we needed a RAID 6 system with multiple power sources.

Enterprise-level media.

As we constantly write and erase data to our duplicate media, we required fast, enterprise-level hard disk drives capable of providing dedicated operation across thousands of complete read/write cycles.

Quiet operation

. Our laboratories are fairly small, and data recovery engineers require a quiet work environment. We needed a quiet NAS that wouldn't interfere with communication in close quarters.
We evaluated NAS options from several companies, and found them unsuitable for our purposes, usually due to issues with networking capabilities, storage efficiency, or operating noise levels. Eventually, we determined that the JetStor NAS 1600S met our criteria.

Before placing our order, we worked with AC&NC to coordinate specifications and to implement custom features that would ensure data security—an essential consideration for computer forensics and data recovery work. Our discussions also allowed for relatively quick deployment.

"Customization is a crucial consideration prior to any successful storage system deployment," said Gene Leyzarovich, president of AC&NC. "To meet Datarecovery.com's requirements, we considered several possible configurations and software options, eventually deciding on a solution that met the rigorous demands of a professional data recovery laboratory."
In our implementation, the 1600S uses RAID 6, which provides two levels of storage redundancy. It also has dual power supplies, six network interface cards (NICs), and 16 10-terabyte 7200 RPM 6Gb/s 256MB helium hard drives.

Our Results: Better Efficiency with JetStor NAS 1600S
We expected a 10 percent improvement in laboratory efficiency as a result of the JetStor NAS deployment; we recorded a 15 percent improvement, largely due to factors we hadn't anticipated when planning the project.
"The performance of these devices is really incredible," said Ben Carmitchel, President of Datarecovery.com. "The setup is amazingly simple; the design and quality are better than I've seen in any storage device."

By storing imaged volumes on the NAS device, we're able to instantly locate cases and transfer recovered data throughout our local network. We eliminated two shelves of imaged hard drives, reducing our equipment footprint; this also resulted in improvements in laboratory organization, as noted by our engineers.
In difficult data recovery cases, our engineers can create partial images of hard drive platters to the JetStor NAS 1600S, avoiding damaged areas of the disk. While this was possible prior to the deployment, the NAS makes the process much simpler and more straightforward.
We did not measure the noise levels of the 1600S, but it operates extremely quietly. We were able to deploy it in our laboratory without relegating it to a dedicated network room. The JetStor series also has a number of practical features that make deployment easy, including app-based monitoring tools, onboard LEDs, and thin provisioning. We can now trigger older image backups for automatic deletion, so our staff no longer needs to degauss hard drives.

"We'll always invest in state-of-the-art tech to give our clients faster service," Carmitchel said. "Our new JetStor NAS-based storage system will help us to be more efficient in our data imaging storage and management process."
Summary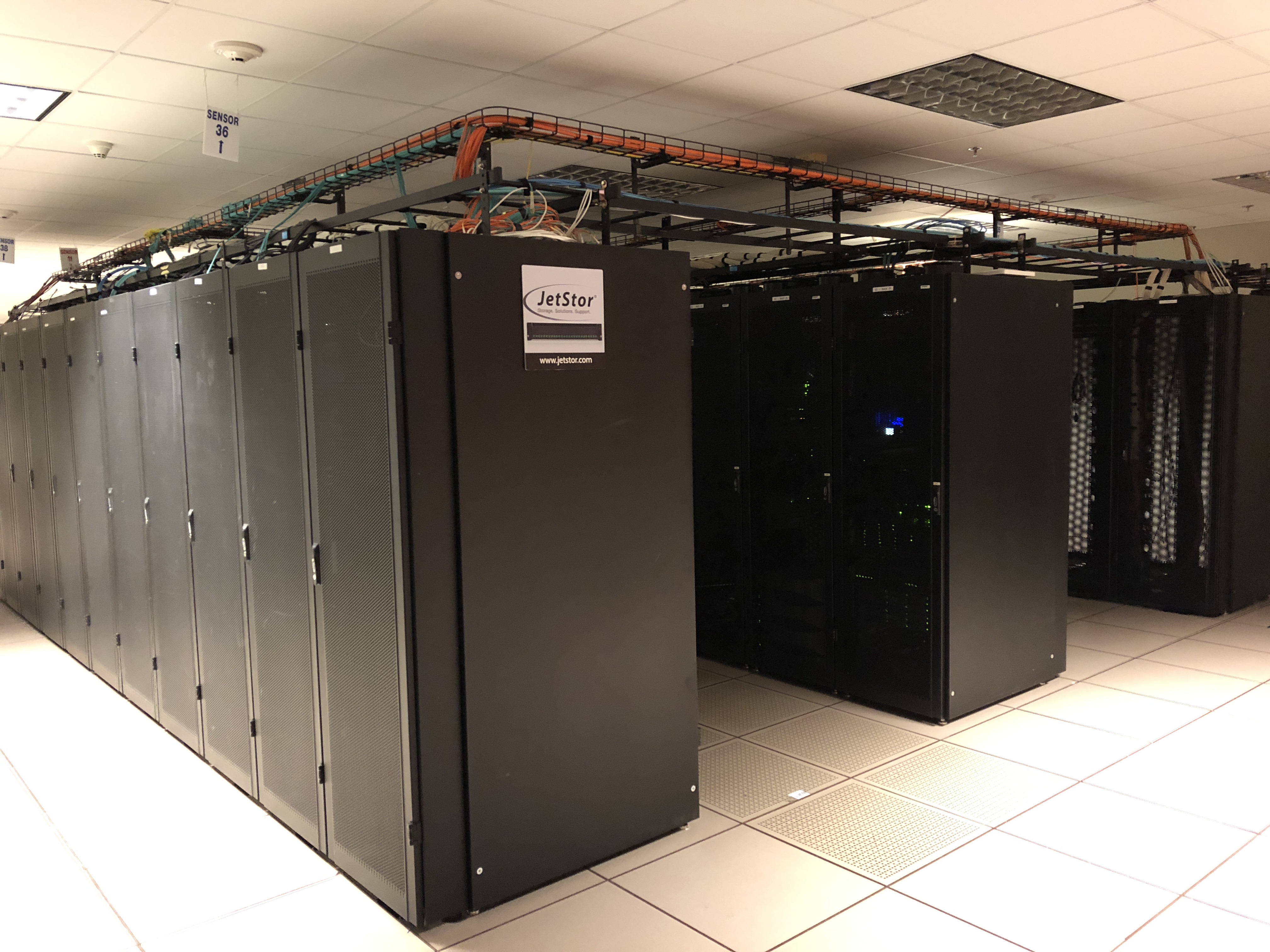 Article Name
Case Study: Improving Data Recovery Laboratory Efficiency with the JetStor NAS 1600S
Description
A case study on using JetStor NAS technology to improve efficiency at Datarecovery.com's Arizona laboratory.
Author