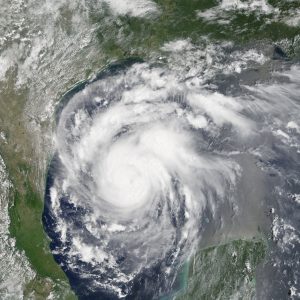 Datarecovery.com, a worldwide leader in data recovery technology, announced free services for all victims of Hurricane Harvey and Hurricane Irma.
Personal computer users can receive any of Datarecovery.com's standard hard drive, flash drive, and cellphone data recovery services free of charge. For business users affected by flooding, Datarecovery.com will offer an unconditional 35 percent discount.
"This isn't a gimmick," said Datarecovery.com President Ben Carmitchel. "The services are actually free. We're trying to make a horrific situation a little bit easier."
Hurricanes can cause extensive damage to computer systems through flooding, fires, and electrical events. Datarecovery.com operates four laboratories with certified clean rooms, and the company's engineers can restore damaged hard drives, servers, and flash media to recover crucial data.
"Many people escape hurricane zones, only to realize that they left behind computers with family pictures and other priceless data," Carmitchel said. "When they return home, their computers are permanently damaged by floodwaters. That's where we come in."
Normally, data recovery services for flood-damaged computers can cost thousands of dollars. Engineers have to carefully clean the affected media, rebuild damaged components, then treat corruption and other logical issues.
"We maintain high recovery rates for flood-damaged computer media, but it's not an easy process," Carmitchel said. "Time is definitely a factor, since the devices can corrode quickly."
Computer users should contact Datarecovery.com at 1-800-237-4200 to inquire about free services. The company also provides a page, linked here, with tips for improving the chances of a successful recovery following a flood.
The two hurricanes are expected to be extremely costly. Hurricane Harvey will cost the United States up to $180 billion by some estimates, and damage from Hurricane Irma could top $125 billion according to historical models. Damages due to data loss are difficult to quantify, but many insurance providers do not offer policies that cover the costs of data recovery.
Important Note: Free services are restricted to personal computer users directly affected by Hurricane Irma or Hurricane Harvey. Customers are responsible for paying the actual cost of any replacement components used during repairs, along with return media (customers can provide return media at no charge) and shipping.
Datarecovery.com is a worldwide leader in data loss prevention, computer forensics and data recovery services. With four locations in California, Illinois, Arizona, and Toronto, the company provides a variety of services to thousands of clients each year. Visit https://datarecovery.com for more information.
Contact:
Datarecovery.com
Ben Carmitchel, 602-635-2020
ben.carmitchel@datarecovery.com
Datarecovery.com