Datarecovery.com (formerly ESS Data Recovery, Inc.) is offering specialized services to help victims of ransomware attacks.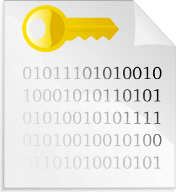 Ransomware is malicious software that blocks access to files until computer users pay a specific amount of money. Typically, ransomware encrypts the user's files, completely preventing access. By using next-generation encryption technologies, ransomware programmers completely prevent file access with no chance of decryption via standard methods.
The computer user is then forced to pay through bitcoin or a similar untraceable currency. Common examples of ransomware include Cryptowall, CryptoLocker, KeRanger, and RSA4096. In most cases, ransomware executes when a user opens an apparently innocuous file from an email attachment or website.
Datarecovery.com is the first company offering targeted services to help ransomware victims recover their files, ideally without paying the ransom.
"There are three primary ways that we can help victims," says Ben Carmitchel, CEO of Datarecovery.com, Inc. "The first is to determine if the data might be recoverable in another way. The second is to determine if the data can be decrypted by means other than paying the ransom. Finally, if all else fails, we can help users obtain bitcoin, pay the ransom, and recover their files."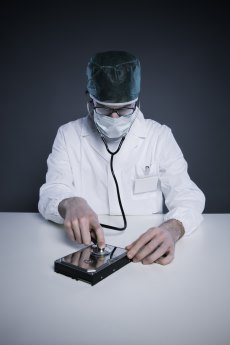 Carmitchel notes that many ransomware viruses have decryption keys, usually published after authorities have apprehended the responsible programmers. However, many computer users do not have the knowledge or capabilities to perform decryption without endangering their data. Datarecovery.com can recover files safely in a controlled environment.
When no decryption method exists, Datarecovery.com offers to help victims obtain funds via bitcoin or other encrypted currencies to pay the ransom.
"Obviously, that's a last resort," said Carmitchel. "Some users simply want their data back, no questions asked, and they don't want to deal with any embarrassment. We can help them end the situation as quickly as possible."
In 2015, the FBI reported about 2,500 ransomware complaints, but this figure represents only a small fraction of the real number of cases, since most incidents go unreported. According to Carmitchel, the number of people infected in 2016 could easily be in the hundreds of thousands.
"We don't want the ransomware programmers to succeed," said Carmitchel. "If there's a way to safely decrypt the data, we can do it, and we make ransomware recovery a much simpler and ethical process."
Datarecovery.com is a worldwide leader in data loss prevention, computer forensics and data recovery services. With four locations in California, Illinois, Arizona, and Toronto, the company provides a variety of services to thousands of clients each year. Visit https://datarecovery.com for more information.
Contact:
Datarecovery.com
Ben Carmitchel, 602-635-2020
ben.carmitchel@datarecovery.com
Datarecovery.com