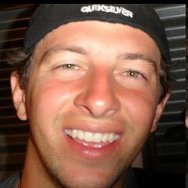 December 12, 2014 – Phoenix, AZ – Datarecovery.com, a world leader in computer forensics and data recovery, was able to recover potentially important data from an extensively damaged laptop computer owned by Jack McAtee.
On September 18th, McAtee crashed his car into Dillon Reservoir in Summit County, Colorado. McAtee is bipolar and stopped taking his medication prior to his erratic behavior. Although he was briefly taken into protective custody, he was released and has been missing since September 19th.
His family believes that he headed on foot into the Summit County wilderness area to camp, or that he began hitchhiking on Interstate 70. "We now are wanting to expand our search to the west," explained Steve McAtee, Jack's father. "There's a good possibility that he could've just gotten on the highway and hitchhiked west. Jack previously spent some time in California and we are hoping that he may have headed out to the Placerville or the Mendocino, California area."
Believing that the laptop computer could contain information vital to the investigation, the McAtee family contacted Datarecovery.com for assistance. Datarecovery.com provided its services free of charge.
"When a computer hard drive is fully submerged in dirty water for days or weeks, it's important to attempt data recovery as soon as possible in order to limit damage from corrosion," said Ben Carmitchel, President of Datarecovery.com. "We received the hard drive several weeks after the incident, which complicated the recovery. By using highly advanced methods, we were able to fully recover Mr. McAtee's data."
The process required specialized treatment in a Class 5 clean room at Datarecovery.com's laboratory in Phoenix, Arizona. Datarecovery.com engineers provided investigators with key information from the computer, including the Internet browser history. This information has provided critical clues to Jack's whereabouts, including plans he made prior to his disappearance.
"We're asking our customers to spread the word about this case," said Carmitchel. "We want to see Jack McAtee come home safely, and we stand with the McAtee family during this difficult time."
Jack's father, Steve McAtee, has offered $10,000 for their son's safe return. Information about Jack, including pictures and up-to-date investigation information, is available at http://www.findjackmcatee.com. When he was last seen, Jack McAtee was wearing a maroon hooded sweatshirt with brown moccasins and blue jeans. He is 5 feet, 10 inches tall and weighs about 170 pounds. Individuals with information related to Jack's whereabouts should call (970) 453-2232 or (970) 668-8600.
Datarecovery.com, Inc. is a world leader in data recovery and computer forensics. With four locations in California, Illinois, Arizona, and Toronto, the company provides a variety of services to thousands of clients each year.
Contact Information
Datarecovery.com, Inc.
Ben Carmitchel
1-602-635-2020
datarecovery.com